What are you doing this Saturday?
Sprout and I will be here:
The Rock 'em Sock 'em Roller Derby Hop!!!
Back to school student discounts....
Halftime Entertainment by the one & only CLOWNVIS!!!
www.myspace.com/clownvispresley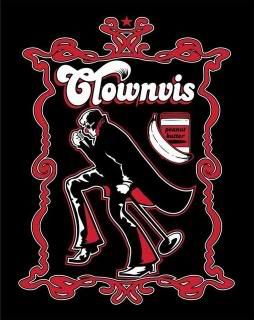 So should you. And by you I mean Rachel, Annie, Mrs. Rabbitt and all you other local yokels who stop by. Come on down and I'll give a little shout-out to you all.
It's a Sock Hop, so bring your sock knitting!